Sits Very Still Along the Edge of the Sink
Getting Groomed for Mother's Day
Adorable 18-year old long-tailed macaque named Angel sits very still along the edge of the bathroom sink while being groomed in preparation for Mother's Day.
According to her human Theresa, Angel was going to visit the kittens for whom she acts as foster mom.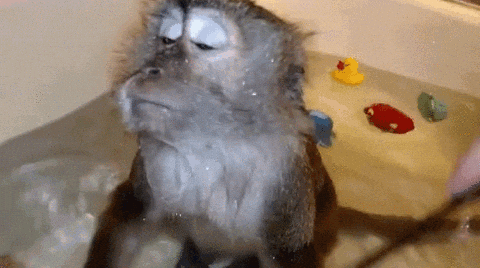 Angel is about to head out to the barn and spend mother's day with all her baby kitties that she mothers.
Monkey Medi Pedi
Published on Sep 10, 2015
Angel was wanting her nails done tonight so I filmed it..
She lets me know by sticking her lil feet out to me along with her lil slapping demand she does :)
Teresa Bullock
Angel the monkey loves her scruffy little kitten so much she just can't stand to be separated from her and will take off to stop you from getting her
https://laughingsquid.com/monkey-sits-still-while-getting-groomed/