Monthly Events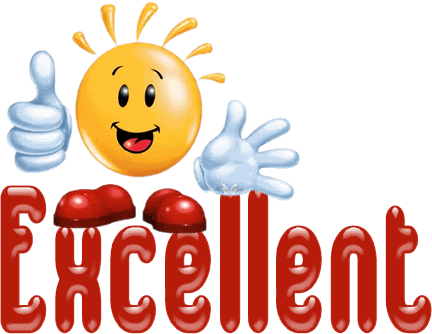 June is the 6th month of the year in the Julian and Gregorian calendars and one of the four months with a length of 30 days.
June is the month with the longest daylight hours of the year in the Northern Hemisphere and the

shortest daylight hours of the year in the Southern Hemisphere

.
June in the Northern Hemisphere is the seasonal equivalent to December in the Southern Hemisphere and vice versa. In the Northern hemisphere, the beginning of the meteorological summer is 1 June. In the Southern hemisphere, the beginning of the meteorological winter is 1 June.
At the start of June, the sun rises in the constellation of Taurus; at the end of June, the sun rises in the constellation of Gemini. However, due to the precession of the equinoxes, June begins with the sun in the astrological sign of Gemini, and ends with the sun in the astrological sign of Cancer.
In the United States, June is the official month for a number of month-long national events, some of which are more unusual than others. Many of them are aimed at raising public awareness to different issues including health and safety.
Month-long Events
• Aquarium and Zoo Month
• Cancer from the Sun Month
• Candy Month
• Dairy Month
• Fireworks Safety Month
• Gay and Lesbian Pride Month
• Great Outdoors Month
• Home Safety Month
• Iced Tea Month
• International Childhood Cancer Campaign Month
• National Adopt a Cat Month
• National Aphasia Awareness Month
• National Fresh Fruit and Vegetables Month
• National Home Safety Month
• National Rose Month
• Professional Wellness Month
• Seafood Month
• Turkey Lovers Month
• Vision Research Month
"When we do the best that we can, we never know what miracle is wrought in our life, or in the life of another."
-

Helen Keller
Observances for...
June 5 - World Environment Day to create awareness on the environmental issues.
June 6, 1944 - D-Day landings by Allied forces in Normandy.
Jun 8 - Jun 9 - Big Apple BBQ Block Party - Head to Madison Square Park for the 11th edition of this smoked- and grilled-meat blowout. Top pit masters from restaurants all over the country—including Blue Smoke, Dinosaur Bar-B-Que, Texas's famed Salt Lick and more—will dish out exceptional 'cue for $9 a plate.
Live music from bluesy songstress Marcia Ball (June 8) and rootsy rockers the Dirty Guv'nahs (June 9) will accompany the gluttony. FastPasses (which grant you $100 to spend and access to express lines for two eaters) sold out quickly last year, so plan ahead if you want to skip the queue. bigapplebbq.org. 11am–6pm; free, FastPass $125.
Madison Square Park, 23rd to 26th Sts between Fifth and Madison Aves
Jun 9 -
National Puerto Rican Day Parade
- Salsa music blares, and scantily clad revelers dance or ride colorful floats at this freewheeling celebration of the city's largest Hispanic community. Fifth Ave from 44th St to 79th St.
Jun 11 -
Museum Mile Festival
-

Fifth Ave between 82nd and 110th Sts - It doesn't take much to find a street shindig in the summertime, but you shouldn't miss Fifth Avenue's incredible celebration of culture and the arts—it's one of the best block parties out there. Stretching from the Metropolitan Museum of Art to the Museum for African Art, Museum Mile is home to ten of NYC's finest and most diverse institutions, all of which will open their doors to the public for this evening fiesta. Culture vultures will have plenty to keep them occupied on their stroll, as the route will be sprinkled with live music and food vendors, face painting, chalk-drawing stations and other arty pit stops for the kiddos. 212-606-2296, museummilefestival.org 6–9pm; Free.
June 11 Kamehameha Day

, on , is a state holiday in Hawaii, US, honoring the first ruler of the one-time kingdom.
June 14 - Flag Days United States
- On June the 14th, Americans celebrate the adoption of the first U.S. national flag which is also known as Old Glory or the Starts and Stripes. The Continental Congress approved the first American flag on June 14th, 1777. The flag was changed in 1818 when five additional states joined the Union and Congress passed legislation stating that the number of stripes should be fixed at 13 and the number of stars on the flag should equal the number of states.
June 20 to Jun 21 - The solstice called the summer solstice in the northern hemisphere and the winter solstice in the southern hemisphere occurs on dates varying from e (in UTC). In the pagan wheel of the year the summer solstice is the time of Litha and the winter solstice is that of Yule.
June 20 - Sat Jun 22
Make Music New York - Free - Various locations - The first official day of summer gets off to a tuneful start, with musicians swarming sidewalks, parks and other outdoor spots to serenade New Yorkers in all five boroughs throughout the day. Notable shows this year include a performance of Song Reader (Beck's all-sheet-music album, released in 2012) at a block party outside Joe's Pub at the Public Theater and Tilt Brass playing R. Murray Schafer's "Music for Wilderness" around, fittingly, the Central Park Lake. Times vary; visit makemusicny.org for details. Free.
June 20th – Father's Day
was first inaugurated in the beginning of the 20th century as a complement to the celebration of Mother's Day. Father's day honors parenting and fatherhood and is usually celebrated by children giving gifts and cards to their fathers and holding special family dinners. The first Father's Day was initiated by Sonora Dodd of Spokane on June 19th, 1910.
3rd Sunday in June is Father's Day in the United States, the United Kingdom, Mexico, Venezuela, the Netherlands, Ireland and Canada.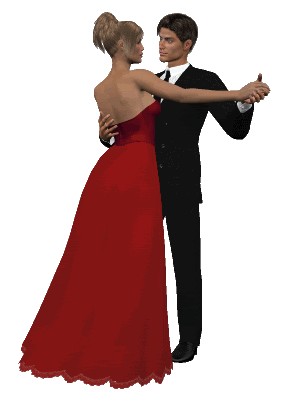 Jun 25 - Fri Jul 13
- Midsummer Night Swing - W 62nd St between Columbus and Amsterdam Aves - For 15 days, this dance fest hosted by Lincoln Center welcomes jazz, mambo, rock and, yes, swing bands to Damrosch Park's open-air ballroom. Highlights include two wallet-friendly, late-night silent discos (July 5, 11 10–11:30pm; $5), in which participants boogie down wearing individual headphones; salsa dancing led by the Spanish Harlem Orchestra (June 28); and a toe-tapping set by the Jazz at Lincoln Center Orchestra on opening night (June 25). 212-875-5766, midsummernightswing.org. Tue–Sat 6:30pm; $17, four-night pass $60, six-night pass $84, season pass $170. http://midsummernightswing.org/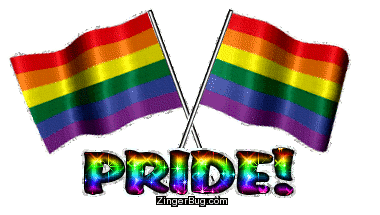 Jun 30 -
NYC Pride March
- Free -
Gay pride celebrations take place in many countries in honor of the Stonewall riots.

More than a million spectators line the streets for what is always one of the year's most dazzling spectacles, commemorating the 1969 Stonewall riots. March begins at Fifth Ave and 36th St and proceeds south to the reviewing stand at Fifth Ave and 8th St before turning west down Christopher St to Greenwich St. For more information, go to nycpride.org.
June ? - Jun 22 - Coney Island - Mermaid Parade - Freak-filled Coney Island gets even freakier when scantily clad ladies and gents in sequined brassieres, scaly-tail skirts and other quirky under-the-sea-themed garb cruise Surf Avenue. We're still waiting to hear who will be crowned this year's King Neptune and Queen Mermaid—but past celeb royalty have included Lou Reed, Laurie Anderson and Harvey Keitel. coneyisland.com/mermaid. 1pm; Free.
Glitter-covered semi-nude revelers, aquatically adorned floats and classic cruisers fill Surf Avenue for this annual art parade. The party has grown quite a bit over its three decades and now draws an audience of more than half a million, with well past a thousand marchers. From W 21st St and Surf Ave to the Boardwalk at W 15th St, Coney Island, Brooklyn (718-372-5159, coneyisland.com). Subway: D, F, N, Q to Coney Island–Stillwell Parade starts at Surf Ave and W 21st St, Coney Island, Brooklyn - Coney Island Mermaid Parade 2012

(SLIDE SHOW)
June – August -

Delacorte Theater -
Shakespeare in the Park
- This annual festival, which begins in June, presents the Bard's greats performed in open air at the Delacorte Theater in Central Park. Created by the late Joseph Papp and presented by the Public, Shakespeare in the Park has endured not just because it's a night of free theater in New York's backyard, but because it's a night of great performances by some of the most talented actors of our day, including

Meryl Streep, Kevin Kline, Al Pacino, Oliver Platt, Blythe Danner, Philip Seymour Hoffman, George C. Scott and Denzel Washington

.
June - July:
SummerStage Rumsey
Playfield, Central Park, For more than 25 years now, the City Parks Foundation has filled summers in the park with just about every sound under the sun. This New York institution has an ear for music of every type—M.I.A., Television, and Amadou & Mariam have all played in recent years, as have Zap Mama, Nortec Collective and Neko Case. Many of the shows are free, with a handful of benefits covering for them.
(enter at Fifth Ave and 72nd St)
SummerStage Kickoff 2012: Wyclef, the Roots, Bebel Gilberto at Central Park's Rumsey Playfield (

SLIDE SHOW)
June




















1


National Cancer Survivor's Day;

Headache Awareness Week

2





National Rocky Road Day






3

National

Chocolate Macaroon Day

4


International Day of Innocent Children Victims of Aggression;



Cheese Day;





5





World Environment Day










6





National Yo-Yo Day;





National Doughnut Day

7





National Chocolate Ice Cream Day

8




Best Friends Day;



World Ocean Day;



Shavuot begins at sundown





9




National




Strawberry-Rhubarb Pie Day;





6/9-6/15




Men's Health Week




10




Iced Tea Day;





Herbs &





Spice Day




11





Hug Holiday;





National German Chocolate Cake Day

13







Tchaikovsky Festival




at New York Philharmonic




14




Flag Day;





National Strawberry Shortcake Day;





World Juggler's Day

15


Smile Power Day,

Father's Day;




National Lobster Day

16




National Fudge Day




17




Eat Your Vegetables Day;





National Apple Strudel Day




18





International Picnic Day;





6/18-6/21 United Cerebral Palsy Week

19

National
Fresh Fruit
and Vegetables Month


20





World Refugee Day;





Ice Cream Soda Day;

21


Summer Starts (Summer Solstice);





Skateboarding Day;





National Peaches & Cream Day;




22




National Chocolate Eclair Day;





6/22-6/28


Helen Keller Deaf-Blind Awareness Week

23


National Pink Day;



National Pecan Sandies Day

24




National Pralines Day;





National Columnists Day

25




National Catfish Day;





26



International Day Against Drug Abuse/Trafficking;



Forgiveness Day

27




National HIV Testing Day;





Helen Keller Day; 6/27-7/05





Eye

Safety Awareness Week


28


National Tapioca Day

29


Camera Day;



Log Cabin Day;



Special Recreation Day for the Disabled

30




Meteor Day;




Gay pride in honor of the Stonewall riots.

National Adopt a Cat Month