Hillary Clinton's Debate Dance Moves
Hillary Clinton And Ken Bone Boogie On Down In Hilarious Dance-Off
If only the presidential debates could really be like this.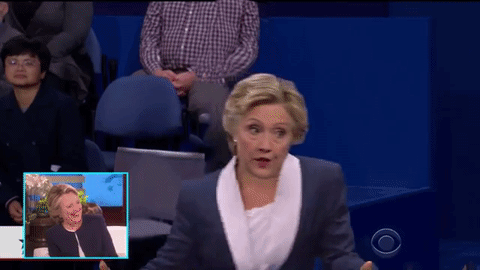 Ellen DeGeneres played out the hilarious spoof clip during an interview with the Democratic presidential candidate on "The Ellen Show" on Friday.
"Clearly the winner of the (second presidential) debate was the guy in the red sweater, Ken Bone, but for some reason no one is talking about this moment," said DeGeneres.
"That was the best dancing I've ever done," said Clinton, who clearly enjoyed watching the lighthearted clip.
*